CLI Wallet
An open-source command line interface (CLI) wallet brought to you by Dusk Network. As the name might suggest, the CLI wallet is operated by a terminal and is best suited for developers and/or advanced users. The CLI wallet provides everything you need to fire your very first DUSK transactions!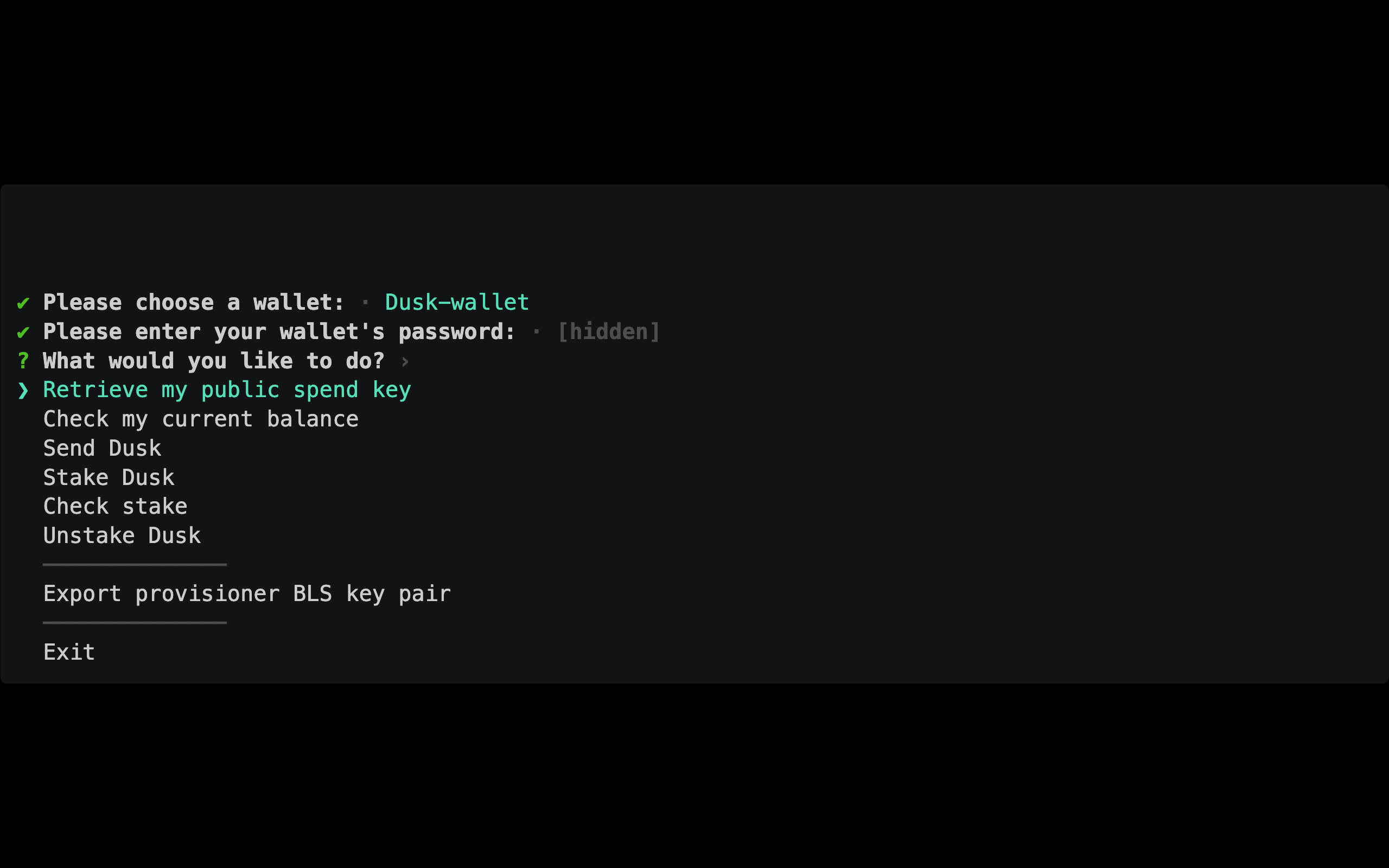 Create a wallet and retrieve your public spend key (address), use it to get TestNet DUSK from the faucet.

Check your balance and send TestNet DUSK through the network

Use transaction hashes to find your transactions on the block explorer, and discover the power of Dusk Network's on-chain privacy!